Notre savoir-faire
Entremets de Paris
TIMES SQUARE CENTER
DUBAI
*COMING SOON*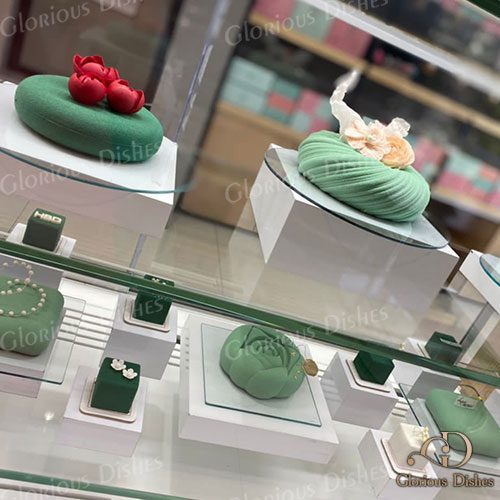 Sweet Spot kitchen is equipped with professional tools and appliances and the most essential members of her kitchen are the superb quality ingredients. French cakes and desserts are Sweet Spot NUMBER ONE SPECIALTY.
Master Chef: Sara Pastry
Caramel Macchiato Entremet
This French dessert combines the perfect balance of caramel and coffee, resulting in a unique taste experience.
COMING SOON
Chocolate And Lotus Biscoff Entremet Cake
The velvety chocolate mousse melts in your mouth and is topped off with a delightful Lotus Biscoff crumble. And as you dig deeper, you'll discover a sumptuous caramel and chocolate cake filling that gives every bite a unique touch.
COMING SOON
Chocolate Entremet Cake
This delicious delight features chocolate mousse, caramel and a choice of two tempting flavors: pistachio and blackberry. Whether you choose both or eat them separately, based on a fluffy chocolate cake, this French dessert is sure to tempt your taste buds.
COMING SOON
Pistachio Entremet
Discover the irresistible Pistachio Entremet, featuring luscious chocolate mousse, delicate pistachio mousse, and a delightful sable layer. Experience the exquisite flavor of Iranian chopped pistachios and the velvety coating.
COMING SOON
Nutty Entremet Dessert
Nutty Entremet dessert is a unique combination of chocolate and nuts with a delightful taste of mousse and chocolate cake dipped in walnuts, with a crunchy chocolate coating of hazelnuts.
COMING SOON
Coconut Entremet Cake
Available in three indulgent sizes to suit your needs, our Coconut Entremet choose from a single serving, perfect for a private meal, a 2-person serving for an intimate gathering, or a 10-person size for larger parties.
COMING SOON
Our satisfied customers want to share with you
"I eat here all the time! The pastry is delicious and the cake boutique has a great atmosphere. If you're looking for a delicious experience, I recommend it!
"I was visiting times spuare center for a few days and this was my favorite place! Cool spot with unique dishes"
Order or reserve your spot online! Just fill out the form below to get started!
© 2023 All Rights Reserved glorios dishes.